01

About Us
PROFESSIONAL RECYCLING
From fallon brothers in widnes, cheshire
With over 40 years' experience in the scrap metal recycling industry, at Fallon Brothers, we're proud to be recognised as scrap metal specialists. Since being established in 1972, our company has grown through word of mouth and recommendation. Offering some of the best prices in the North West for scrap metal, we provide a professional recycling service to all our customers from the general public to industrial and commercial businesses.
Read More About
04

See our services


05

News
Scrap Metal Skip Hire Widnes | Scrap Metal Buyers | Same Day Skip Hire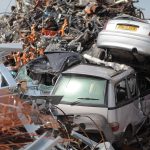 Expert Vehicle Recycling in Woolton, Efficient and Effective
Posted on by
Vehicle recycling in Woolton is a very big deal for everyone and we know that first hand.
Read more
Scrap Metal Clearance in St Helens, Convenient, Time-Saving and Professional
Posted on by
A scrap metal clearance in St Helens makes selling your scrap metal even easier.
Read more
Same Day Skip Hire in Rainhill, Reliable, Affordable, Convenient
Posted on by
If you're looking for reliable, affordable same day skip hire in Rainhill, get in touch with the specialists.
Read more
Contact us
Ditton Rd, Widnes WA8 0QW, United Kingdom of Great Britain and Northern Ireland
Monday - Friday
07:30 - 16:15
Saturday & Sunday Closed
(until further notice)