by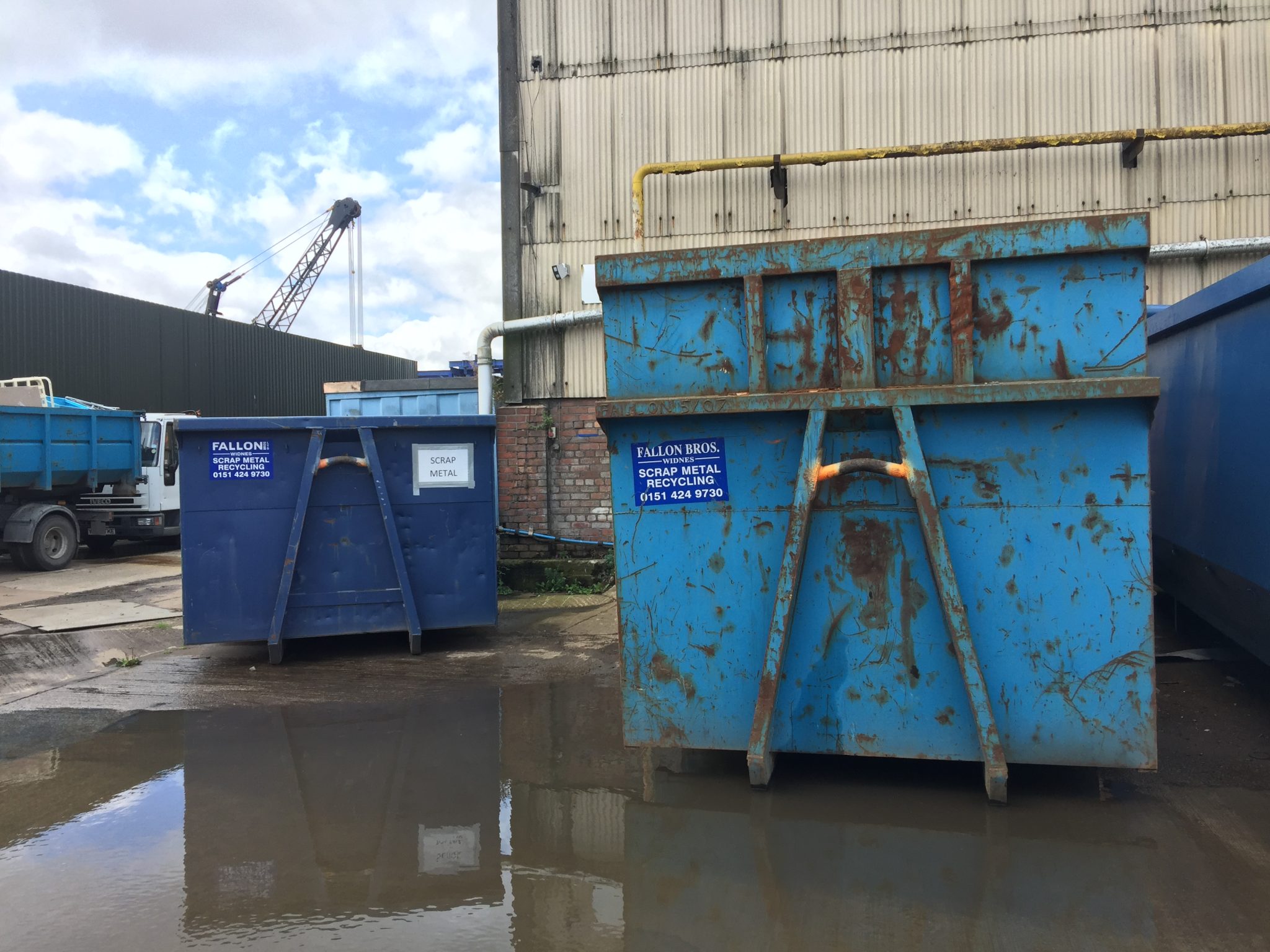 Among our many services is scrap metal skip hire in Widnes and throughout a wide service area throughout the North West. Over our 40 years in business, we've expanded into a huge facility that allows us to recycle all types of scrap metal. We pay the best prices and make it as easy as possible for the general public and industrial and commercial businesses to do business with us. Part of that service is skip hire. If your business generates scrap metal on a regular basis, you don't want to just write it off. It still has a monetary value to your company and you don't want to be found environmentally irresponsible. We have the solution.
Organise and dispose of your scrap in an orderly and responsible manner. In Widnes, scrap metal skip hire from our company will deliver any size or quantity of skips to your site. Toss the scrap in and when the skip is full, we'll pick it up and pay you the going rate for the privilege. It's a clean, organised and easy way to handle your scrap waste. You don't have to separate or sort it. We have efficient tools for that job. That helps insure that you get paid for every ounce of metal. We can accommodate your schedule and even provide same day skip delivery. Pick up can be regularly scheduled, one off for a clean out or when you call us.
Scrap metal skip hire in Widnes is available to domestic customers as well as commercial. If you've ever cleared out a house and garage occupied by the same family for 50 years, you know it's possible to fill a skip. Skip hire is really the best way to go with this kind of project. If it's just family helping, you can take your time. The skip is there as you need it to easily sort the scrap metal from other goods as you clear each section of the house. Contact Fallon Bros for scrap metal skip hire for one off domestic or commercial clear outs. The good news is that instead of it ending up in a landfill, it will be recycled and sold to manufacturers for the production of new products.